About Me
---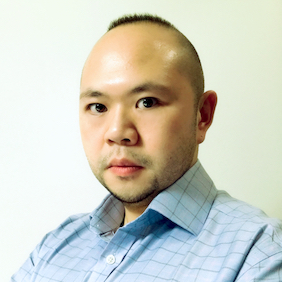 Hola! I am
Dr. ManChon (Kevin) U
, people usually call me
Dr. U
or
Kevin
.
With over 12 years' operations and technical management experience in multiple industries, I offer proven success in driving innovation and business growth through digital transformation and data science with robust data strategy roadmap. My experience in building and scaling high-performing team to drive business transformation spans companies and business units at various stage of growth, including large corporations and startups. I enjoy leveraging the unique combination of my deep understanding in technology and extensive business experience to solve interesting problems that impact more lives and create greater business growth.
As a Digital Transformation and Data Science executive report to the Chief Digital Officer at Carnival Cruise Line; I oversee data science practice, data strategy, and corresponding technology initiatives (A.I., Big Data, Cloud, MarTech, AdTech, etc.). Mainly responsible for leveraging technology to transform business culture, build value, drive growth, and create environment of continuous improvement. Previously, I built the global data science team from scratch at Las Vegas Sands Corp. as a Global Director of Data Science; led a team of Statistics, Data/Text mining, Machine Learning, and Economics Experts; solving very interesting business problems across multiple markets (Las Vegas, Singapore, and Macau) to drive Innovation and business growth. I have also been constantly working with digital partners in the US and Asia (Google, Amazon, Oath, Baidu, WeChat, etc.) to ensure our business stays ahead of the highly complex digital and market trends. Prior to all these, I held multiple roles in various type of industries: Integrated Resorts & Casino, Big Data Technology, Investment Bank, Digital AdTech, Telecommunications, etc.
I am a thought leader believe in the value of data-driven business, with in-depth knowledge and experience of large-scale data processing, complex data analysis, and modeling. I received my Ph.D. in Computer Science (specialized in Machine Learning) from The University of Georgia (UGA), with international experience living and working in Europe, Asia, and North America.
If you feel interested in knowing more about me, or seeking advisory/collaboration, please feel free to connect with me through LinkedIn.